HOPES
Hoboken
Community
Partnership
Brand Strategy
Brand Development
Identity
Style Guide
Stationery System
Website
Mobile Platforms
Marketing Materials
Advertising

The new identity designed by Ande La Monica

HOPES is a Community Action Agency established in 1964 under President Lyndon B. Johnsonís administration. Over the years, HOPES has remained committed to its mission of providing programs to help and empower the community. After an extensive analysis of the brand and working closely with the CEO and Senior Managers, the new identity was developed to highlight the key aspects.
Brand Audit, Development, & Guidelines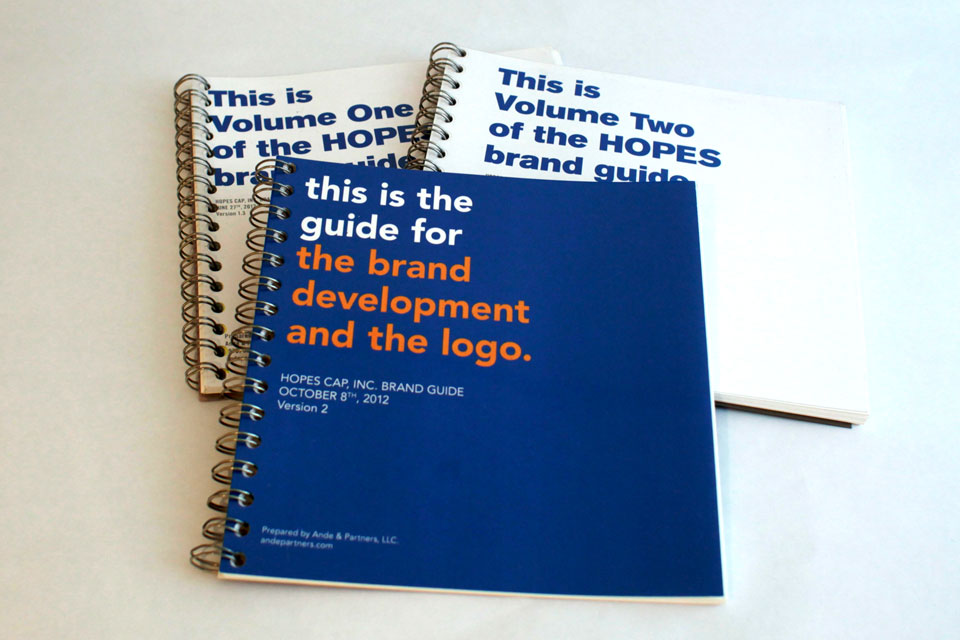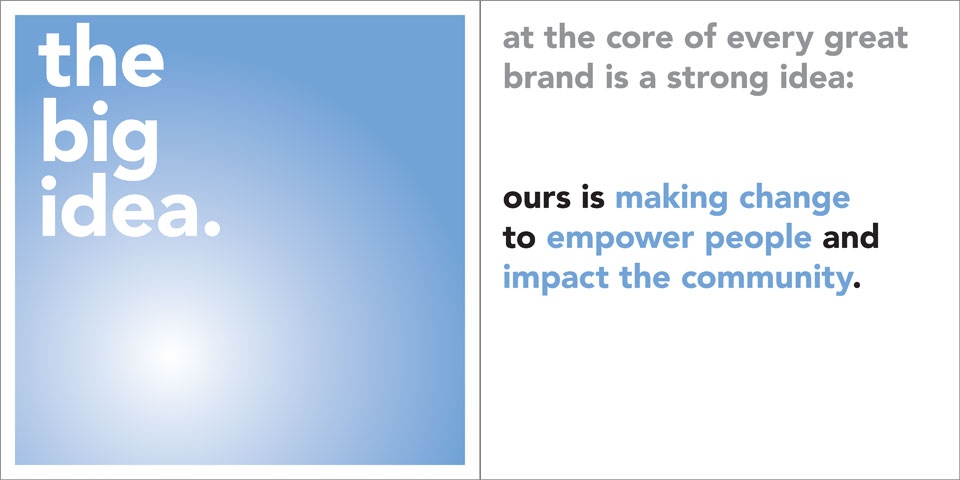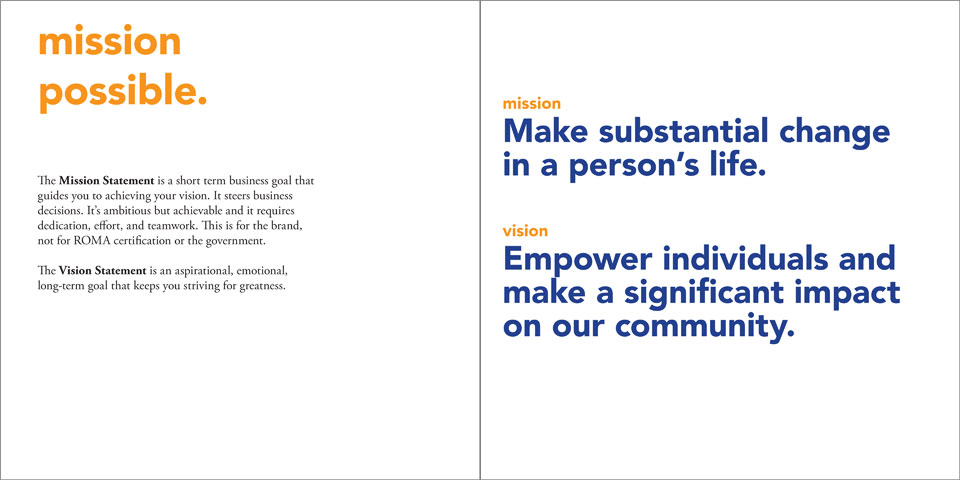 The Website for HOPES designed by Ande & Partners
HOPES needed a website that was representative of the agency, not just a place for information. The brand is reflected in the design and content of the new website. It showcases the individuals that make the organization a success; it highlights the history, and offers insight into culture of the institution.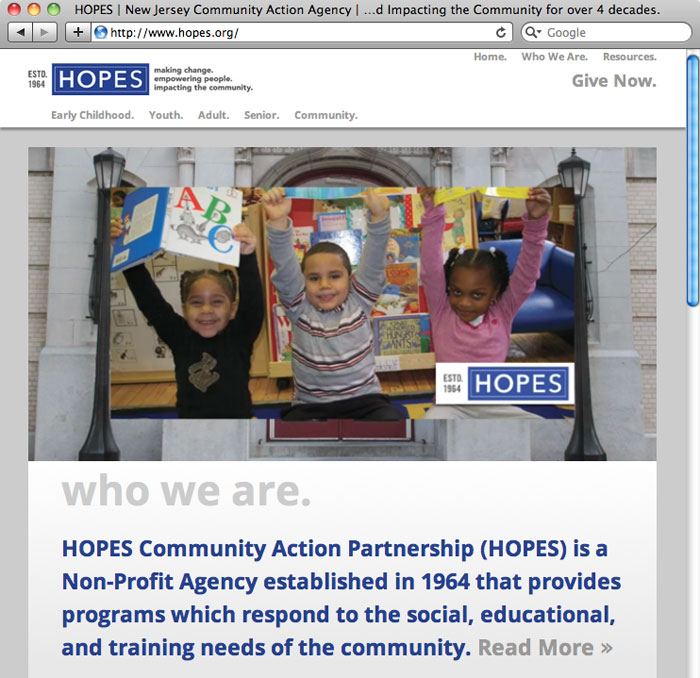 The website has a better user experience. The new structure clearly articulates the wide variety of services. It has been developed with the ability to grow as the agency does. It is also designed responsively so the site can function on mobile devices and tablets as well as desktops and laptops.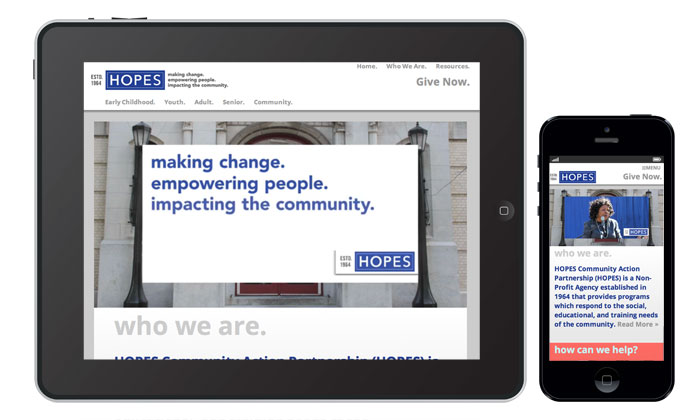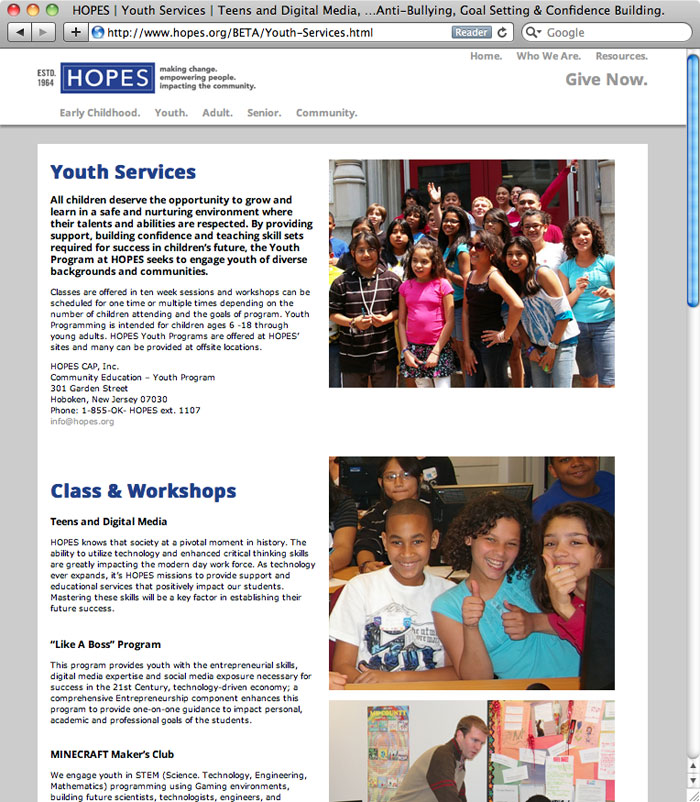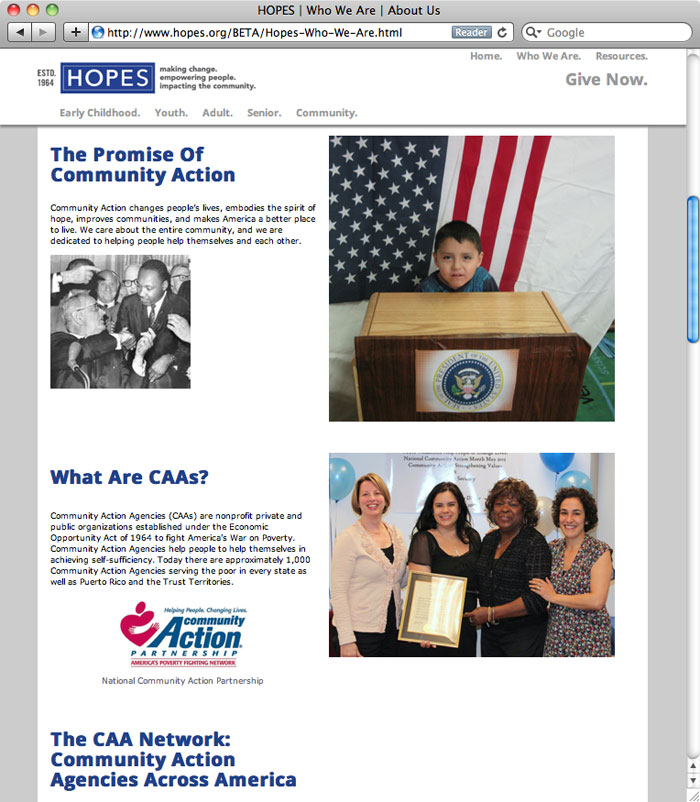 Style Guide and Stationery System
A Stationery System was designed for HOPES to promote the identity and elevate brand with corporate communications. Style Guides were also provided for the in-house team to insure consistency of the new brand across all of the locations.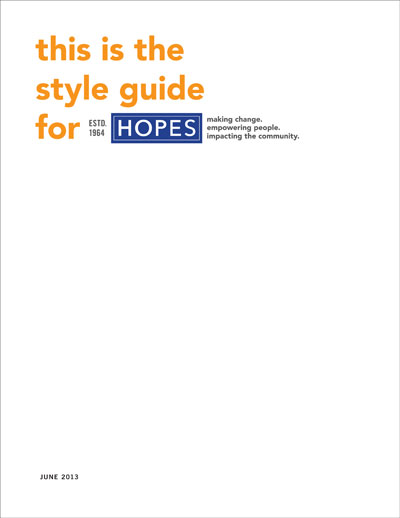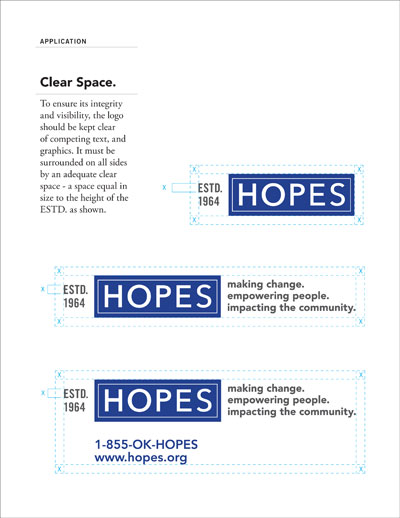 Advertisements