Hoboken Chiropractic + Wellness
Brand Development
Strategy
Identity
Style Guide
Photography
Website
Newsletter
Marketing Materials
Web Films
Advertising
Packaging
Signage
THE IDENTITY
We understood quickly that the redesign needed to emphasize alignment and balance. Dr. Brayton's practice focuses on the whole body, not just the back. Most of the patients regard Hoboken Chiropractic + Wellness as a spa or an escape, rather than a doctor's office. The concept of "alignment" and "balance" runs throughout the identity, from the "+" ornament in the logo to the structured grids in all of the marketing materials.
The redesign of the site is more functional than the older version. It's cleaner and classically beautiful, while keeping current. The information is organized better, and gives an overall pleasant user experience.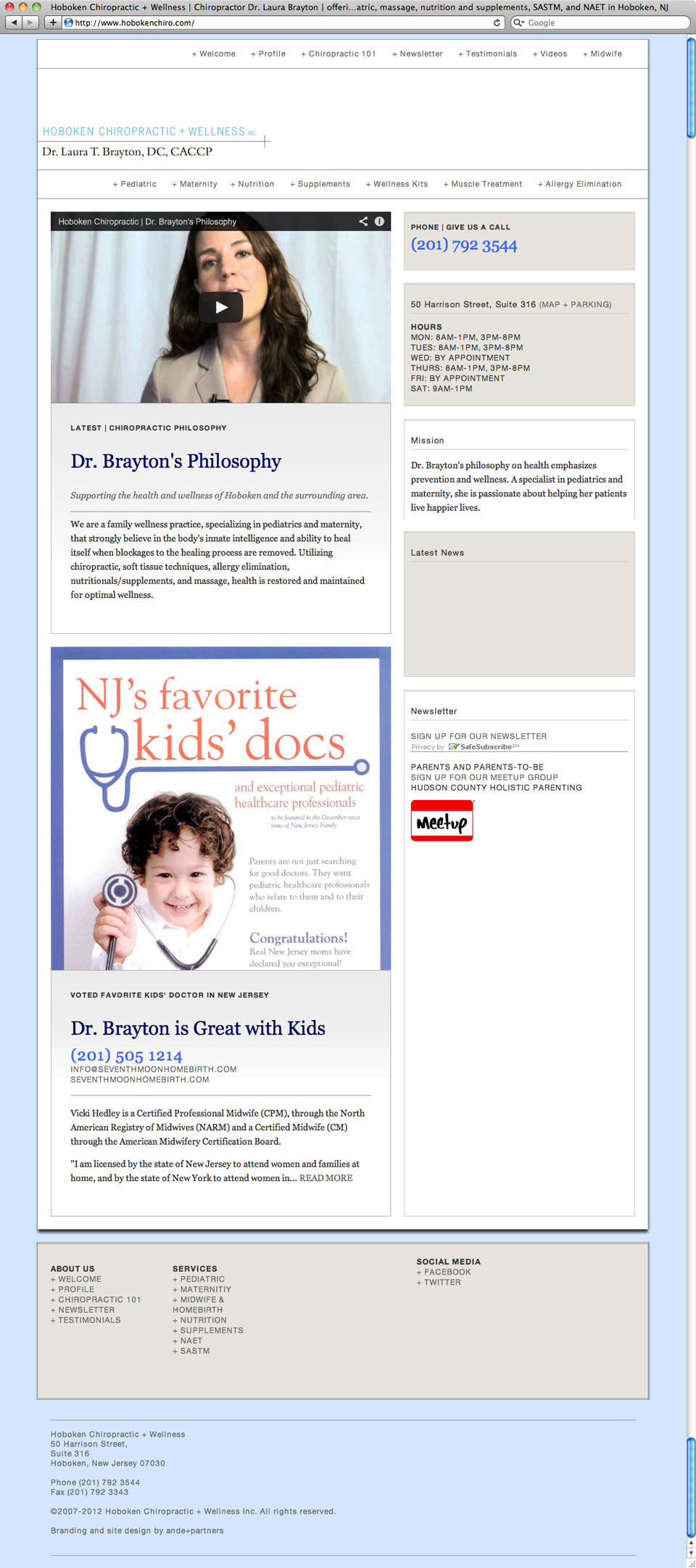 Photography for the Marketing Materials.
The photography also adds to the overall beauty of the identity. The images have an editorial feel that focus on the warmth and personal attention of Dr. Brayton and the practice.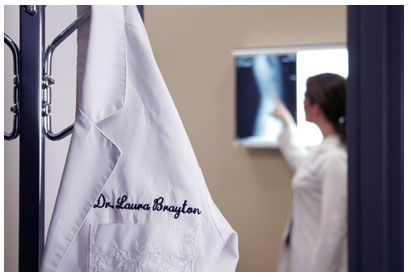 Marketing Materials and Information Cards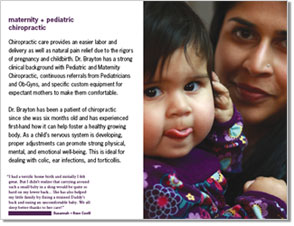 Designing the Newsletter and Brand Guides.
We also designed the monthly newsletter to have a stronger structure and be more organized. Readers can easily navigate the content, comprised mostly of helpful information about the body and short news items.