Milton Glaser: Legacy (9 min. Trailer)
"SVA and Francis Di Tommaso have been a great client over the years, and I embraced the opportunity to develop this project. The artist profile films that we do are a cross between documentary and showcase, and offer an insightful look into the individual. This was a very special case. Milton Glaser: Legacy is an intimate look at a great graphic designer, his process, and his work for a single client that spans over 50 years."
Milton Glaser: Legacy (40 min. full length)
This film is about Milton's work for SVA and Silas Rhodes over a few decades. He talks about each poster and campaign along with a bit of back-story. "What is also good about this short film," continued Ande, "is that it gives the audience insight into how human he is. People tend to deify Milton, and with good reason; he's the Yoda of graphic design. But it is nice to see his human side; projects that worked, others that didn't, and his reasons for doing things."
The film focuses around a gallery exhibition curated by Steve Heller and Mirko Ilic. Steve Heller is very engaged in the world of design, authoring over one hundred books, and was the subject of Graphic Design's Biggest Fan, which we did a little while back. Together with Mirko, Steve put together a wonderful collection of Milton's posters including "I ♥ NY "and SVA's "Art Is...".
"Steve is a wonderful man and I'll do anything for that guy," Ande said, adding,"if he needs a liver I'll give it to him. Not sure he would want mine since I've been marinating it in Ketel One for ten years, but the offer stands."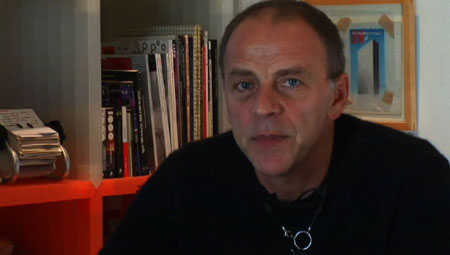 "Mirko is also a fantastic guy and he was a great addition to the film. If you get the opportunity to buy him a drink, do so. He is great to talk to, amazingly knowledgeable, insightful, and has a wonderfully dry sense of humor. We are still trying to figure out what to do with his out-takes. They are hilarious."
"The title sequence is subtle. Part of Milton's process is that he draws and sketches a lot... like, really a lot. I wanted to highlight that from the opening frame and throughout the movie. The type treatment references an old printing process of using two different color plates to achieve a third color. It's faint, delicate, and works quite nicely."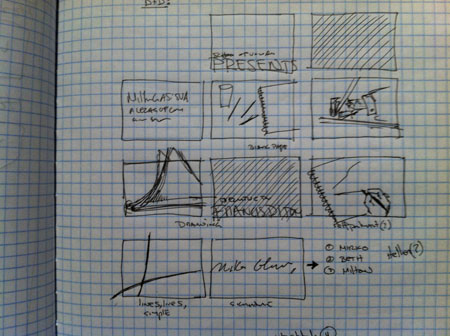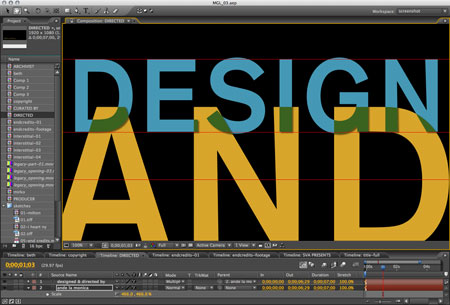 "Typically, we need a full day or two with the talent, but we only had Milton for three hours. He was a pro. He came prepared and he was an absolute gentleman. He didn't leave until the job was done and we said 'thank you.'"
The original proposal for this project was two months. There ended up being a massive amount of logistical problems. We were understaffed and shooting in an all white gallery lead to lighting issues. Alarms kept on going off during takes; so, post-production wasn't very fun. It turned into almost a year long labor of love, but the end result was quite a nice short film.